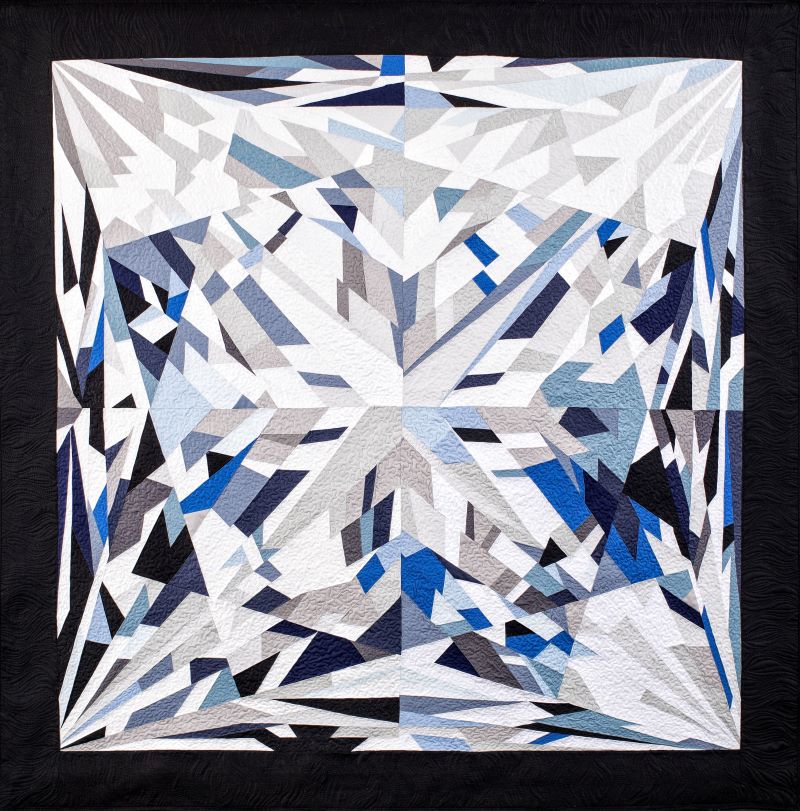 Gems and Joy
"When people ask me what I do, I like to tell them I make the biggest diamonds in the world, but instead of using the hardest substance on earth, I use the softest – cloth."   -MJ Kinman.
MJ Kinman specializes in designing faceted quilt blocks base on real jewels and crystals. Her Gems and Joy lecture chronicles her 25 year adventure in learning how to create and assemble the hundreds of pieces in creating the world's biggest diamonds in the world with fabric.
Her work has been exhibited in museums, galleries and national juried exhibitions and private collections.
(this is a zoom meeting that we will be viewing at the Hoffmeister Center)