Established in 1985, Gateway Quilters Guild has met monthly to share quilts and their stories, to hear regionally and nationally known quilters share their journeys, and to learn new techniques in guild-sponsored workshops.
We strive to instruct the community in the quilting arts by hosting a biennial quilt show in odd years, and we give to the community by sewing many quilts for distribution to needy children and adults. To date, more than 4,000 of our quilts have been a warm hug to someone in need through our Quilters' Embrace and other community projects.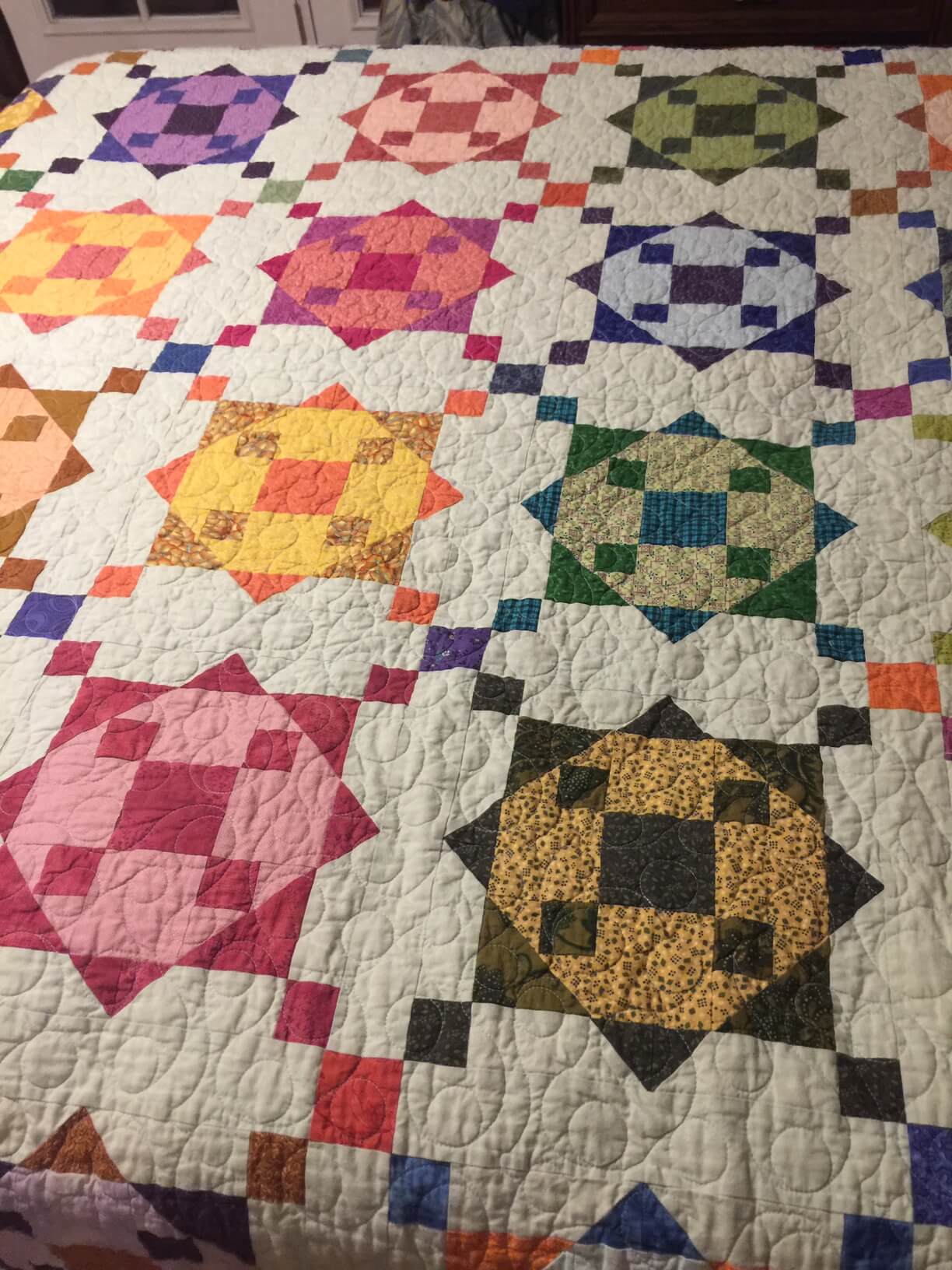 The guild has special interest groups for quilters who would like to be part of a smaller focus group. Special interest groups include Cirque de Fabrique, Scrappy Ladies, Needleturners, Quilters' Embrace, and Happy Stitchers.
Every year, we create an Opportunity Quilt to showcase our pooled talents and skills. The revenue collected from each Opportunity Quilt allows us to expand our knowledge of quilting and the quilt world. The Opportunity Quilt also provides revenue for scholarships given to Merced College students each year.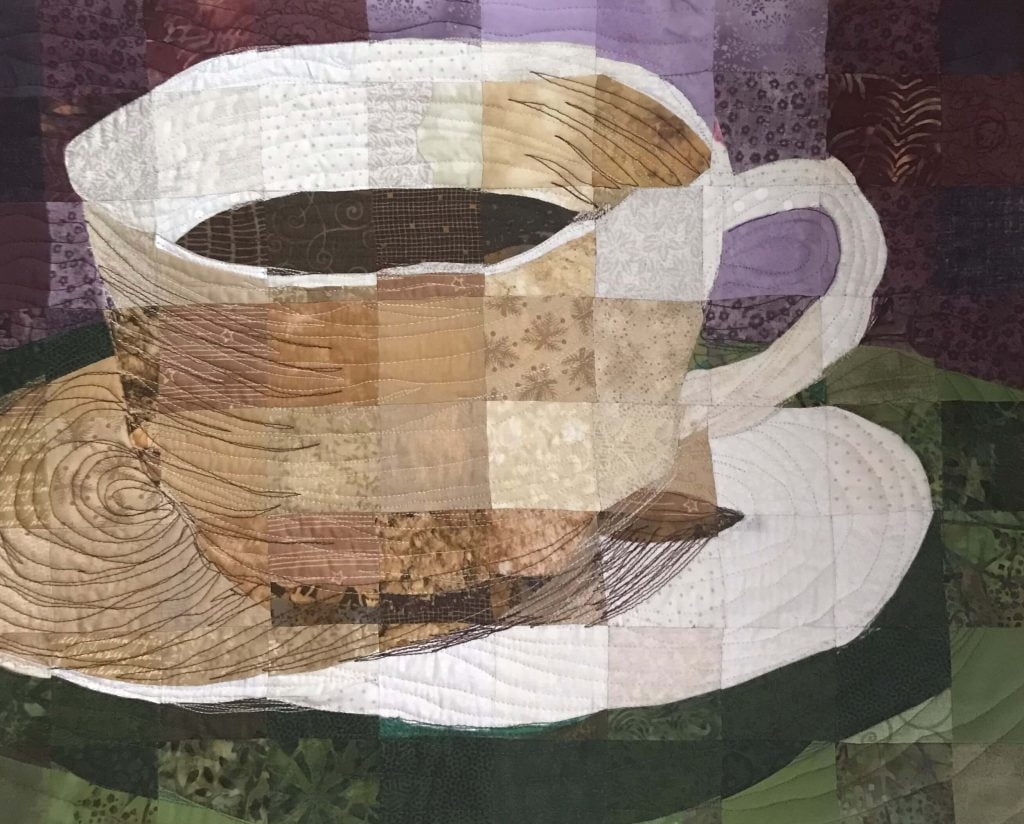 We are a diverse group of young, old, married, single, widowed, parents, grandparents, great grandparents, cat lovers, dog lovers, gardeners, knitters, readers, Civil War enthusiasts, football fans, teachers, homemakers, veterans, volunteers, and  collectors. We like traditional as well as innovative designs in our quilts. Through our shared love of quilting we have become more than quilters, we have become friends.
Numbers Speak For Themselves!